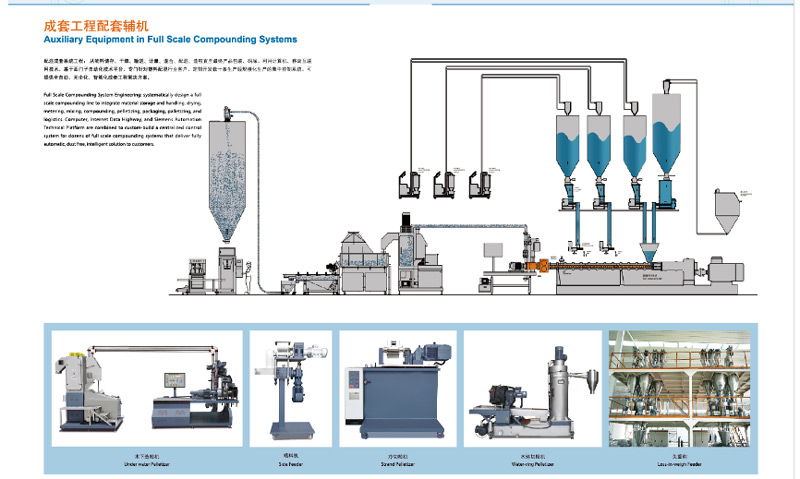 Nanjing KY Chemical Machinery Co., Ltd. produces first-class quality screw extruder machine and provides the entire production system to provide customers with a full range of solutions. From material storage, drying, conveying, metering, mixing, blending to final product packaging, equipped with the factory-level intelligent control system, it provides a set of high reliability, cost-effective solutions.
We can get involved with the owner from the initial stage, from scheme design, process design, basic engineering, project plan, purchase and manufacture, transportation construction to site installation and commissioning. In each stage, Nanjing KY Chemical Machinery Co., Ltd. will take advantage of nearly thirty years' technological experience and engineering practice to consider the overall situation of customers, optimize the balanced plan, save construction funds, shorten the project cycle and get the best return on investment.
Over the years, Nanjing KY Chemical Machinery Co., Ltd. has completed dozens of system design and turnkey projects at home and abroad, including polyolefin granulation, various engineering plastics and masterbatch. Welcome customers to share with us the industry dynamics.