Nanjing KY today completed the work of preliminary investigation and project establishment of the "Localization of Large-Scale Coaxial Twin-Screw Extrusion Equipment" project. Mr. Liu Guangzhi, Chairman of KY Equipment Group, signed the project approval letter, and the technical team solemnly signed the name of each member of the team on the project proposal led by Guan Xiaochun, Director of New Technology Application Company, KY Equipment Group. They shouldered the expectations of the KY employees to fulfill the historical mission of large-scale equipment localization.

As we all know, Nanjing KY Chemical Machinery Co., Ltd. is an enterprise pioneer in plastic compounding and modification equipment in China and even in the world. Since the 1980s, it has made outstanding contributions to the technological innovation and product localization process of our country's polymer material equipment industry. In the 1990s and the early stage of this century, the company successively delivered a number of large and medium-sized and domestically produced installations of 10,000 tons, including Daqing Huake, Tianjin Danhai, and Xinjiang Tashihua with independent intellectual property rights.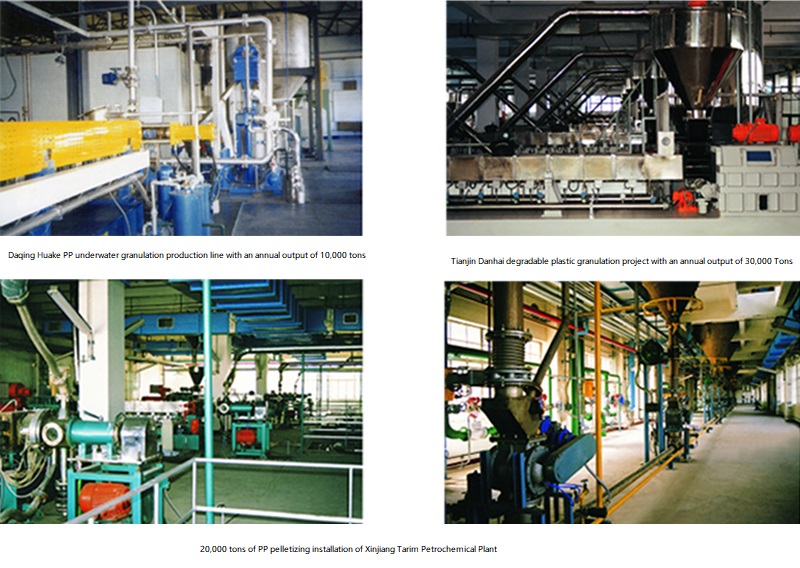 In the past ten years, KY has made great achievements in the medium and large-sized models. It has successively delivered more than 50 sets of screw diameters of 120, 125, 135, 140 and other models, forming a complete processing, quality inspection, assembly, and customer site debugging system. It can efficiently provide various petrochemical enterprises with a complete set of solutions from material storage, conveying, drying, accurate metering, compounding, and extrusion granulation to final stage of product packaging, and to realize factory-level intelligent control system.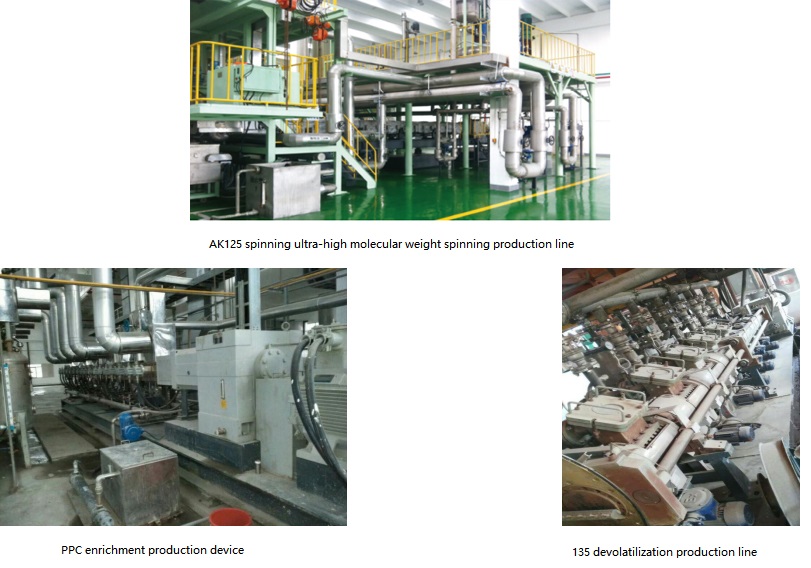 In recent years, based on the completion of the domestically produced ultra-high torque models SK40 Plus and SK70 Plus (this model has been successfully applied to customer site working conditions and the performance of the whole machine is stable, the only complete set of domestically produced ultra-high torque twin-screw extrusion equipment to achieve stable operation and production in China) with torque levels 15 to 18, at the end of 2020, Mr. Liu Guangzhi, chairman of the group, proposed to KY employees the important historical mission of realizing batch delivery of domestic large-scale twin-screw extrusion equipment with screw diameters of 177~250mm. After nearly half a year of research and preparation work, the group company plans to invest more than 20 million Yuan. In addition to the purchase of key core parts processing equipment for the completed model, the money will also be used to rebuild and expand the construction of more than 10 infrastructure facilities suitable for large-scale model production and processing and assembly workshops.
The project plans to be completed and put into mass production within 2022. At that time, 20-30 sets of stable, reliable and cost-effective large-scale complete sets of equipment can be delivered to users in China and around the world. They can be applied to various application scenarios such as the granulation of polyolefin, raw material refining, reactive extrusion, and large molecular weight devolatilization.